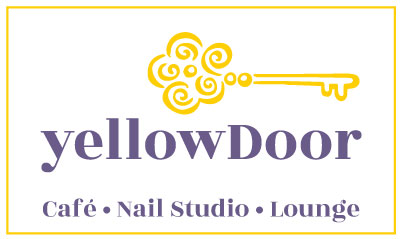 events
At Yellow Door, we're all about creating good vibes in the community by sharing our stories and knowledge and connecting with real people.   Check out our upcoming workshop and events.
Want to host your next event at Yellow Door? Contact us at (905) 815-8859
 Friday, March 8, $25
INTERNATIONAL WOMEN'S DAY EVENT
In honour of International Women's Day, Yellow Door Studio is hosting an evening event to celebrate its amazing community filled with strong, successful women.
The evening will spotlight the concept of limiting beliefs and how, as women, we have a choice to abide by them or, to challenge them. Fabienne, professional life coach, will kick off the evening by exploring what limiting beliefs are, how they stand in our way and provide key tips on how to reshape your negative thoughts to create an empowering identity.
Following the insightful session, we will have a panel discussion, with three women from the Yellow Door Studio community and explore how they reformed their limiting beliefs to take action toward their personal and professional dreams. And most importantly, how this can apply, inform, and help you navigate and bring about your own!
There will be wine and cheese! and most importantly, there will be amazing conversations! 🙂
Itinerary
6:15-6:45: Wine and cheese
6:45 - 7:30pm : Introduction by Fabienne
7:30 - 8:15pm : Panel discussion
8:15 - 8:30pm : Q & A
8:30 - 9:30pm : Mingle
Tuesday, January 29-February 1, 2019
Milli VIP POP UP EVENT!
Shop your favourite luxury brands at phenomenal pricing while you enjoy champagne and hors d'oeuvres, plus get an exclusive spring and summer preview of Zimmermann and See by Chloe. Event dates are below - bring some friends and enjoy a unique and fun way to shop your favourite brands!
VIP EVENING, Tuesday, January 29th - 6pm to 9 pm - Early VIP access! Be the first to see and shop the collection before the sale continues. Spend over $500 and get a $25 gift certificate to the Yellow Door Spa!
Wednesday, January 30th - 10am-6pm
Thursday, January 31st - 10am - 6pm
Friday, February 1st - 10am - 1pm
Friday, February 1, 2019, 7:30 pm-midnight, $20
80s Dance Party!
Let's all come out of the winter blues and party like its the 1980's again!
Bring your dancing shoes, your biggest hairdo and, your neon spandex*, things are about to get radical!
DJ - Eric Ling will be spinning all night and a cash bar is available.
To learn more and for tickets, click here to Eventbrite.
*No costume required but strongly recommended 🙂
Thursday November 15, 2018, 6 pm-8 pm
The Science of Adult Love
Do you want to re-establish connection and re-kindle the passion in your marriage or relationship?
Join us for a casual workshop led by an experienced couple therapist in an interview setting to learn about key ingredients for building long lasting couple relationship.
To learn more and for tickets, click here to Eventbrite
Thursday October 25, 2018, 6 pm-9 pm
Full Moon Magic
An evening of  letting go and releasing all that no longer serves you using the power of the full moon.
A guided ritual and fire burning ceremony, followed by mini Tarot readings for each participant by Tarot Lori www.tarotlori.com. This evening will be incredibly cleansing, empowering and FUN!
Learn more
For tickets, click here to Eventbrite